Built on Wordpress - Custom Theme
A Front Feature Page shows select products placed in the scene - when a user moves a mouse over the product the price and details appear. A click takes the user to the full product details.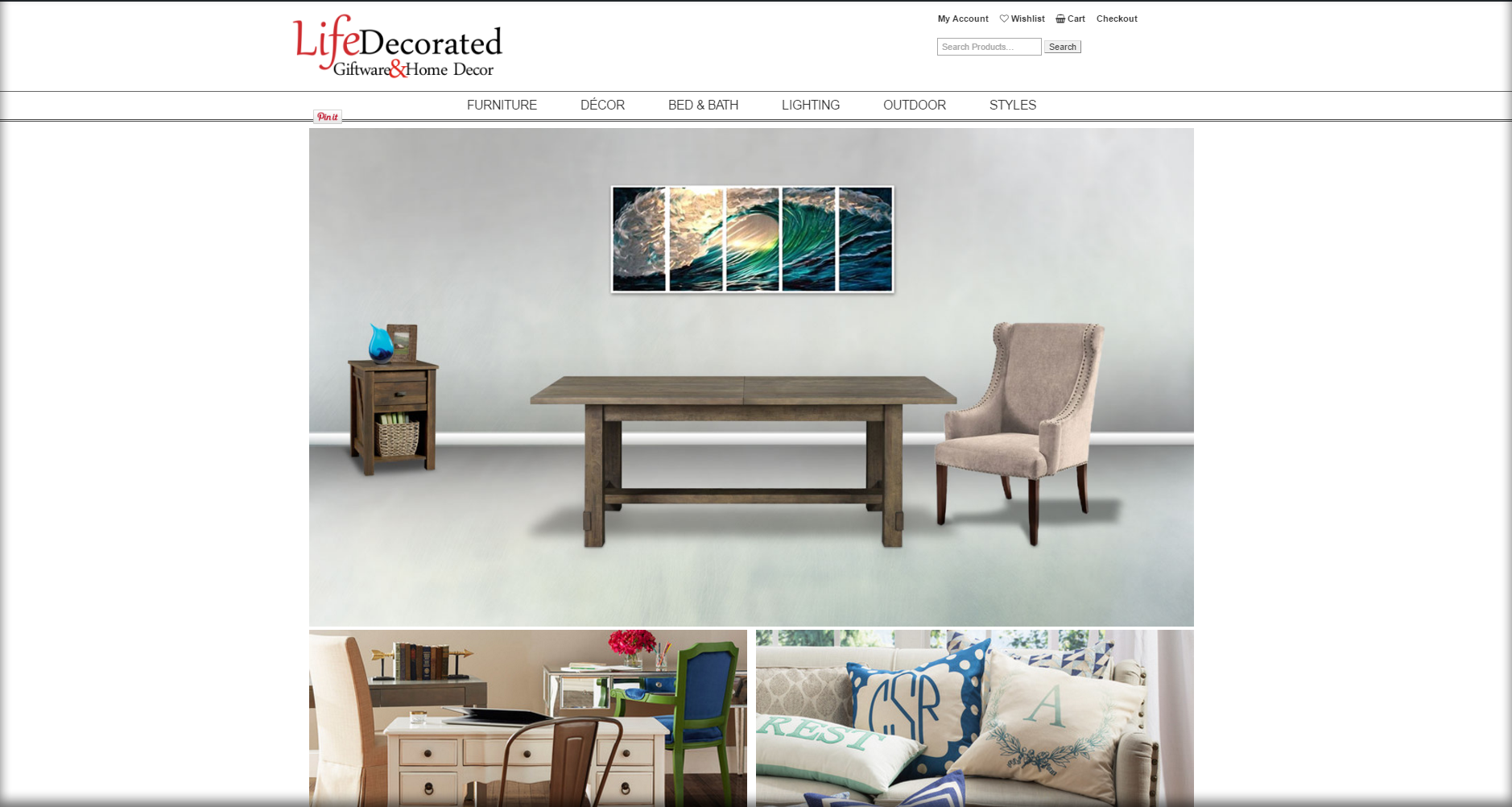 Product Catalog Page Layout. A simple & clean shopping experience.  A refined search by the Admin brings Images and Product details from Amazon.com .